Olympic Marathon Champion Jemima Sumgong Fails Doping Test
Gerald Imray CNS News 2017-04-25 16:33:40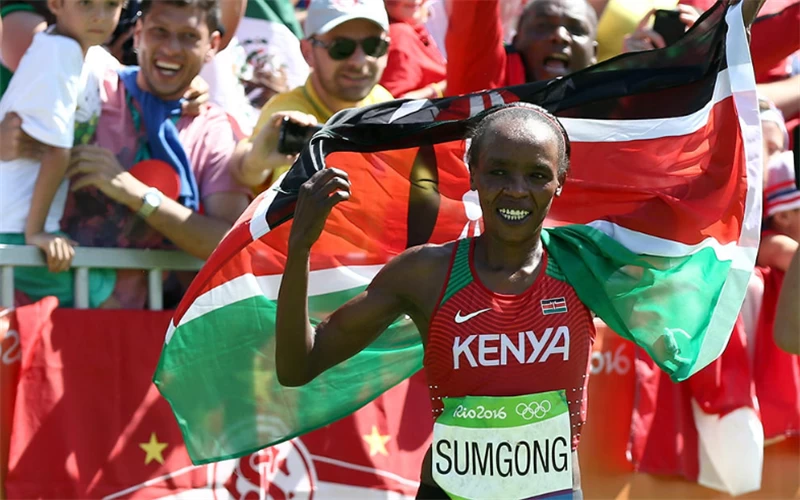 Olympic marathon champion Jemima Sumgong tested positive for the blood booster EPO in a surprise out-of-competition doping test in Kenya, the IAAF said Friday, the biggest blow yet to the credibility of the East African country's famed distance-running program.
  Sumgong became the first Kenyan woman to win Olympic gold in the marathon at last year's Rio de Janeiro Games, is the reigning London Marathon champion, and was the points leader in the World Marathon Majors series. She was in line to receive a $250,000 bonus when the current series ends in Boston on April 17. The series said it won't name a women's winner until doping officials have resolved her case. "The athlete tested positive for EPO following a no-notice test conducted by the IAAF in Kenya," track and field's governing body said in a statement.
  Sumgong's test was "part of an enhanced IAAF out-of-competition testing program dedicated to elite marathon runners," the IAAF said. That program is run jointly by the IAAF and the World Marathon Majors series. London Marathon organizers announced Sumgong failed the test in February and wouldn't be allowed to defend her title this month while she was provisionally suspended.

  The Olympic champion is now the highest profile of dozens of Kenyan athletes to have failed doping tests since the 2012 London Olympics and her case puts the country's anti-doping failures back in the spotlight. The vast majority of Kenyan athletes to fail doping tests recently were lower level runners and officials had claimed that the top Olympians were clean.


  The World Marathon Majors awards prizes to runners with the top finishes over six of the most prestigious annual marathons, plus the Olympics and world championships. Sumgong can request that her "B'' sample or backup sample is tested. If that is also positive for EPO she faces at least a two-year ban.


  The 32-year-old Sumgong's victory in Rio capped an outstanding performance by Kenya in track and field at the Olympics, when the country finished second to the United States in the medal table. Eliud Kipchoge also won gold in the men's marathon for a Kenyan sweep.

  But Kenya's Olympics were also undermined by a series of scandals involving coaches and officials, and its reputation has been seriously harmed by a spike in doping cases over the last five years.