Scrappers step up to fight for fitness
Stephen Webb SwindonAdvertiser 2017-04-20 16:53:19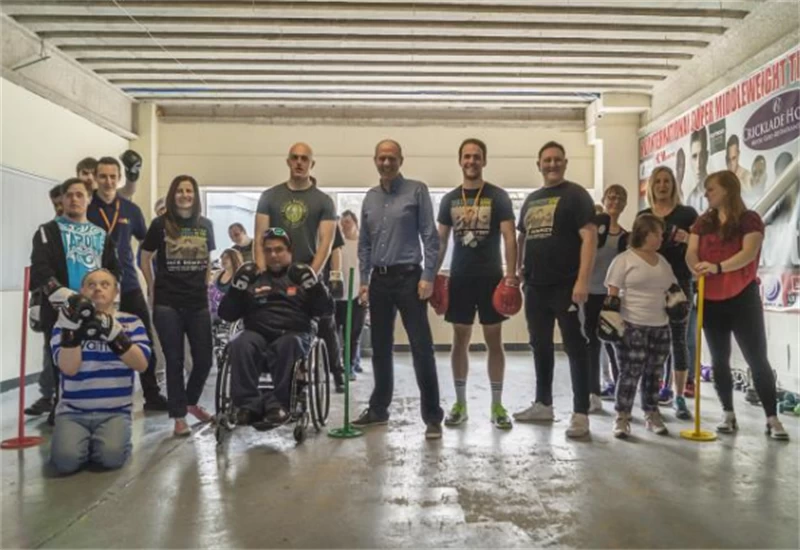 A NEW project to provide disabled people with access to fitness facilities and boxing skills has been launched in Swindon.
  In January, the team at the Swindon Children's Scrapstore secured a grant of just over £8,000 from the Big Lottery to help fund free boxing and fitness sessions for people with disabilities. The new programme - Agility and Fitness For All - provides regular weekly boxing skills sessions at Scrappers Boxing Gym and Community Fitness Centre for a period of 40 weeks.
    
  Sessions take place every Monday and Friday from 10am to 11am. The project accommodates people with all sorts of disabilities, including those with severe mobility issues and others who are in wheelchairs. The funding has also paid for new equipment that is suitable for use by disabled people. All this follows a trial pilot project held last year which proved to be a great success and an early indicator of how popular the roll out of the programme would be.
   
  One young person who is making full use of the programme is Hope Harfield who hasn't let her disability stop her from putting the gloves on and boosting her fitness. Speaking after a recent training class, Hope said: "I had another amazing session today, all the guys at Scrappers Gym are genuine, hardworking, caring and awesome people and I couldn't be happier that I know such great people."
    
  Paul Rogers, the head boxing coach at Scrappers, said: "The gym is open to everyone but it is marginalised young people, those from disadvantaged backgrounds and young people with disabilities or learning difficulties, who have benefitted the most.